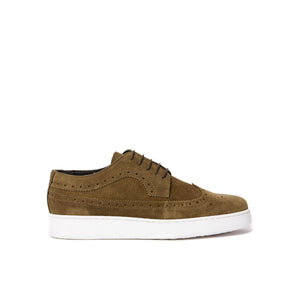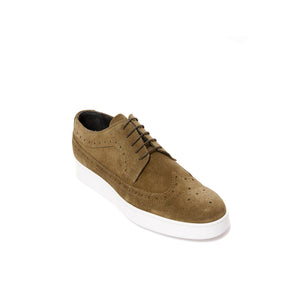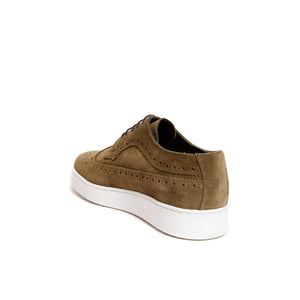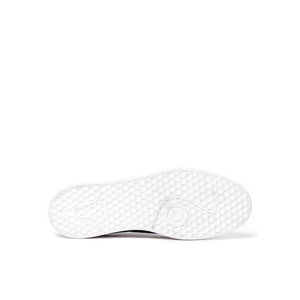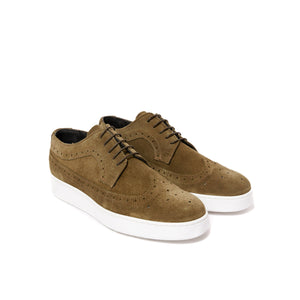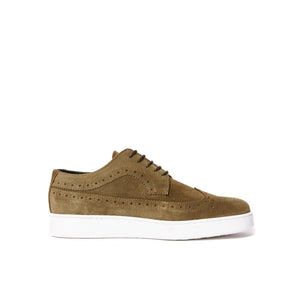 | | |
| --- | --- |
| Model | Sneaker |
| Leather | Calf Suede |
| Color | Taupe |
| Lining | Leather |
| Manufacture | Box sole |
| Sole | Rubber |
| | |
| --- | --- |
| Heel height (cm) | 3 |
| Made in | Italy |
Model
Sneaker
Ever since Sneakers were brought to the masses in the early 1900s, they've been a staple of the footwear industry. Not only did these rubber-bound shoes provide a comfortable, capable means of traversal for the common citizen, but they began to take on a life of their own as a fashionable accessory that could complement, and sometimes, complete, an outfit. Soon, manufacturers realized that the Sneaker was more than a piece of everyday footwear, it was a stylish centerpiece that would define mankind's approach toward discernable culture.
Manufacture
Box sole
Box , our cupsoles are made in the traditional way. The upper is lasted to a soft insole, the cupsole is then secured by stitching around the top of the rim to the upper. This produces a comfortable, practical shoe with a more refined look.
Leather
Calf Suede
Suede leather is the soft, fibrous underside of a cow's hide.
Fit
Size Table
Man
Woman
Leather
Take care
Use a soft brush to remove any dirt.