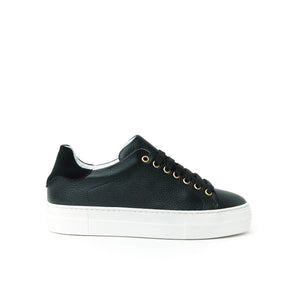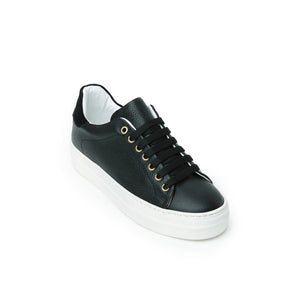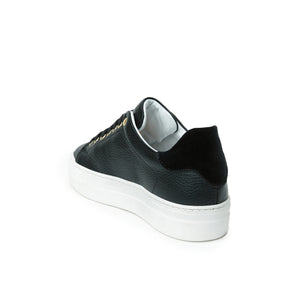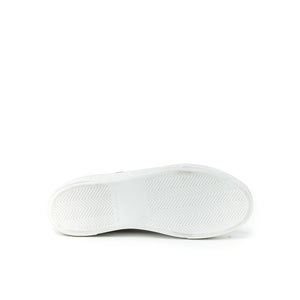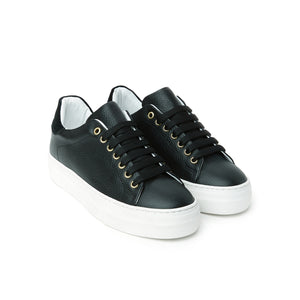 | | |
| --- | --- |
| Model | Sneaker |
| Leather | Calf Drummed |
| Color | Black |
| Lining | Leather |
| Manufacture | Box sole |
| Sole | Rubber |
| | |
| --- | --- |
| Heel height (cm) | 3 |
| Made in | Italy |
| Eylet | Metal |
Model
Sneaker
Ever since Sneakers were brought to the masses in the early 1900s, they've been a staple of the footwear industry. Not only did these rubber-bound shoes provide a comfortable, capable means of traversal for the common citizen, but they began to take on a life of their own as a fashionable accessory that could complement, and sometimes, complete, an outfit. Soon, manufacturers realized that the Sneaker was more than a piece of everyday footwear, it was a stylish centerpiece that would define mankind's approach toward discernable culture.
Manufacture
Box sole
Box , our cupsoles are made in the traditional way. The upper is lasted to a soft insole, the cupsole is then secured by stitching around the top of the rim to the upper. This produces a comfortable, practical shoe with a more refined look.
Leather
Calf Drummed
As a chrome-tanned leather, nappa drummed leather is soft and full pasty hands. The natural characteristics of the animal skin are partially visible as they have been obscured by the grain that emerged from the drumming
Fit
Size Table
Man
Woman
Leather
Take care
Nappa drummed leather care begins with removing any dirt using a soft cloth, followed by the application of a wax of the right color to nourish and protect the leather. Then rub vigorously with the polishing glove to shine it.